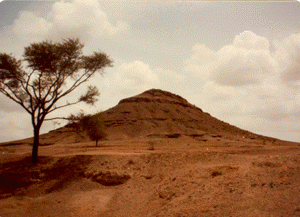 © Copyright 1995, Mark Hodges
About this photograph...
Shown here is Seclusion Hill at Meherazad, the estate near Ahmednagar, India, where Meher Baba spent the last years of life. Meher Baba spent extensive time on Seclusion Hill involved in his spiritual work.
Click here to return to the page on "Meher Baba's Home in India".