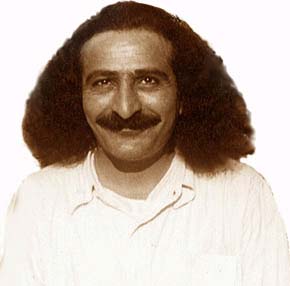 "I have come to sow the seed of Love in your hearts"


What's New!
MEHER NAZAR
PUBLICATIONS
8000+ photos of Baba and the mandali available for download or print
MEHERABAD MOMENTS
Music, Prayers, Talks, Stories, Readings, Recitations!
MSI PHOTO COLLECTION
Mani S. Irani's collection of superb images of the Beloved
MEHER BABA BOOKS
Launch of the new Meher Baba bookstore in Los Angeles
ONENESS IN THE WORLD, Part V
The Community: Living in the Truth of the Unity of ALL Life

MEHER BABA'S TRAVELS
Places and persons in the Beloved's life
MEHER FILMWORKS
Full length Baba videos
MEHER SPIRITUAL UNIVERSITY
Online Courses
TRUST ONLINE LIBRARY
More than 33 titles including Intelligence Notebooks and Meher Baba Journal, downloadable, searchable!