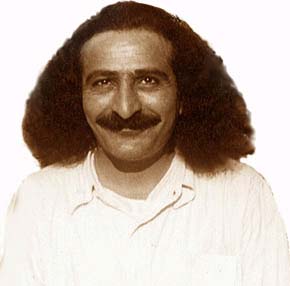 "I have come to sow the seed of Love in your hearts"


What's New!
MEHERAZAD
NEEDS YOUR HELP!
TRUST NEWS
MEHER BABA ART
CONNECTION
Paintings, Prints, Photographs, Crafts
MEHERA-MEHER
Revised updated 2014 pdf format
IN HIS SERVICE
Newsletter from Meherabad
Subscribe to the pdf edition
Read the latest
MEHER BABA MUSIC STREAM
Music for the Divine Beloved!
MEHER NAZAR
PUBLICATIONS
8000+ photos of Baba and the mandali available for download or print
MSI PHOTO COLLECTION
Mani S. Irani's collection of superb images of the Beloved
MEHER BABA'S TRAVELS
Places and persons in the Beloved's life
MEHER FILMWORKS
Full length Baba videos
MEHER SPIRITUAL UNIVERSITY
Online Courses
TRUST ONLINE LIBRARY
More than 33 titles including Intelligence Notebooks and Meher Baba Journal, downloadable, searchable!